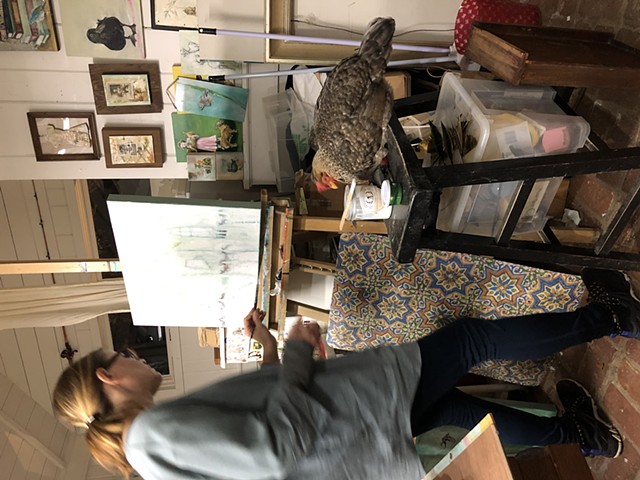 Please SIGN UP to receive notice about upcoming studio sales.
For commissioned art of your pets, please visit my pet portrait website: petportrait.dog.

Follow me on INSTAGRAM
Artist in Atlanta, GA, USA
Art available through
+ my studio in Atlanta, by appointment
+Atlanta Artist Collective
online & 3725 Powers Ferry Rd, Bldg C Atlanta GA 30342
Before you go, please SIGN UP to receive updates on my work and upcoming shows.
Please contact me for commission requests or any questions.
I do all commission work from photos and am happy to ship internationally.